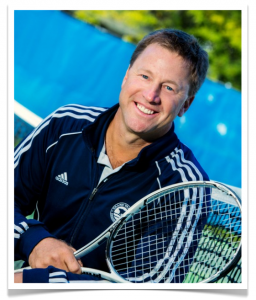 Hello Realtennis Player!
My ultimate goal is to get to know you better, but first I will fill you in on who I am, just to break the ice.
My name is Chris Michalowski.  I am a USPTA Tennis Professional and Director of Tennis at the Grand Traverse Resort and Spa (click here to see) in one of the most pristine  areas of Northern Michigan.  Next to my faith, wife and family, tennis is a passion of mine that I hold dear to since I started playing, seriously anyway, at the age of 13.
Tennis really broke me out of my shell and gave me confidence in many different areas of my life.  I became a ranked junior player and was one match away from winning a state championship in high school.
Three years after I started playing, I started teaching at the Midland Community Tennis Center, in Midland Michigan.  It is known as one of the top clubs in the nation and recently, Midland won the "Best Tennis Town" by the United States Tennis Association.
I loved to teach and wanted to learn as much as I could about the game (it helped my playing too).  I knew that teaching was in my future, but my coach at the time encouraged me to stay in Architecture, my other career consideration , because of the long hours and the toll tennis takes on the body.
I was accepted into the University of Cincinnati's architecture program, which was rated very high at the time, but the long hours in the studio kept me from playing and teaching.
While at Cincinnati, the Ferris State University coach called  and informed me that he wanted me to play on the team and  take part in their new Professional Tennis Management program, the first ever,  endorsed by the United States Professional Tennis Association.  I was all over it.
I walked through the doors and from there, never looked back.  I was a member of the varsity mens team and when I wasn't hitting, I was absorbing all I could to become the best possible teaching professional that I could be.  I am still that way and it drives my wife crazy sometimes.  But to be honest, I feel that you can never stop learning and becoming even better at what you love to do.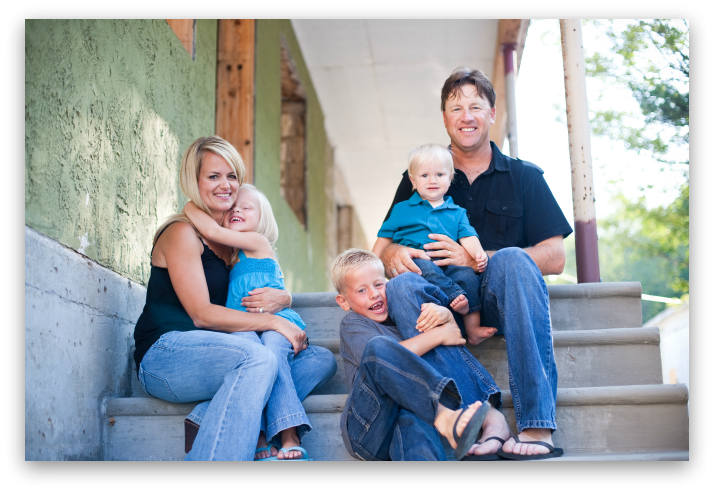 I have remained at the resort for 25 years as the director and was a director in the summertime (for 4 years) at one of the most prestigious country clubs in the Midwest at the time.  Two jobs was a lot to handle so I decided to stay here where I feel like I was called to be. Thankfully, I stayed or I would not have met my incredible wife and parent four great kids we have been blessed with.
One thing that I will always stand by, just like playing a match, is that when you are up 5-2 in the set, remember how you got there and keep doing the things that got you there in the first place.  Don't change your game style at a critical time,  especially when you are so close to winning the set
The same goes for my outlook on teaching and my career. I still average close to 40 hours a week on the tennis court, manage a staff of 12 teaching professionals/instructors and stay active building tennis in my community with sore knees and all.  I love being out there and that is what got me to where I am today, so why change things at 5-2 in the set?
Do I consider myself an expert?  The industry has said yes, but it is not that simple because tennis has changed over time and keeps advancing in exciting ways.  I feel that it is important for teaching professionals, like myself , to stay in tune with sport science, new trends and teaching techniques, technology  and new ways of teaching the game so that I can stay on top of "my game." If I taught the same way I did 20 years ago, things would be very different for me right now and I would not have the opportunities and successes that I have been blessed with. Even as a USPTA Midwest Tester, I still learn something each time we administer the teaching exam to new tennis professionals.
So what does all this mean? It means that through the use of technology and my knowledge and relationships that I developed with experts from around the world, I hope to be able to have a relationship with you and help in any way that I can to take your game to the next level.
So let's get started!
To see my Professional Profile CLICK HERE